Lola's extrahepatic portosystemic shunt diagnosis
Davies Veterinary Specialists
Internal Medicine, Veterinary Professionals
15th August 2019
Double diagnosis for Miniature Dachshund
Miniature Dachshund Lola had episodes of strange behaviour. To her owners' alarm she periodically appeared blind, seemed unaware of her environment and was visibly distressed. The incidents would last for two or three days but between them Lola drank excessively, was frequently sick, lacked energy and sometimes chewed and swallowed her toys.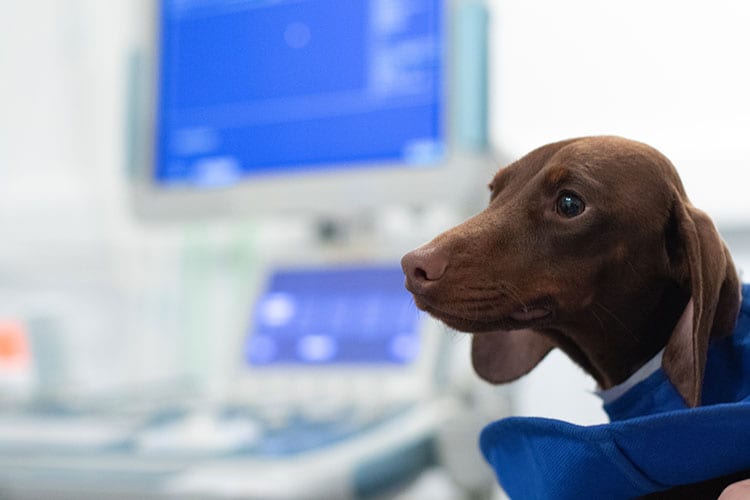 Initial investigations revealed an abnormal bile acid stimulation test, raising concern for a portosystemic shunt (PSS). She was admitted to Davies Veterinary Specialists for Internal Medicine Specialist Anna Threlfall to take a closer look at the problem.
An abdominal ultrasound confirmed an extrahepatic portosystemic shunt, suspected to be a portoazygous shunt. The ultrasound also showed a gastric foreign body. Endoscopy revealed that Lola had large sections of rubber ball in her stomach and these were removed via endoscopic retrieval. Sometimes dogs with PSS can develop a desire to scavenge which is probably why Lola was constantly eating her toys!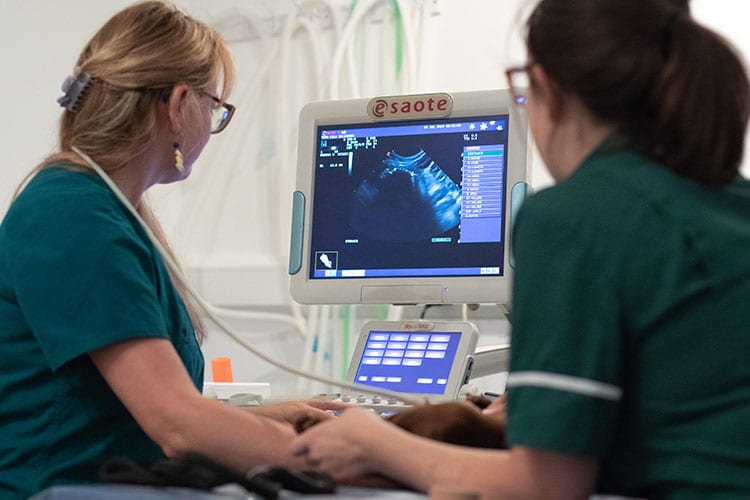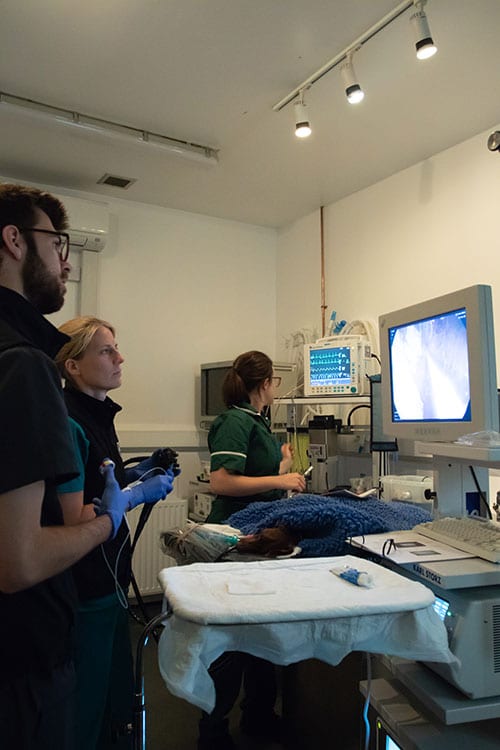 Lola recovered well and was able to go home the same day. She was given antibiotics, lactulose and a special diet to manage her high ammonia prior to surgical intervention for her shunt. She was also given omeprazole in case there were any gastric erosions post foreign body and also, some dogs with shunts have an increased risk of GI bleeding. She should soon be ready for PSS surgery.
Davies Veterinary Specialists, Manor Farm Business Park, Higham Gobion, Herts SG5 3HR 01582 883950
©2018 Davies Veterinary Specialists Limited