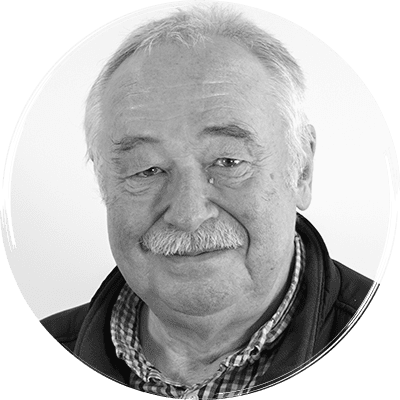 Jerry Davies
BVetMed PhD FRCVS DVR DipECVS DipECVDI
Director and Founder
Jerry Davies graduated from the Royal Veterinary College, University of London in 1974. He then spent two years in the Department of Surgery as a House Surgeon. After a brief spell in general practice he returned to the RVC gaining a PhD (equine gastrointestinal disease) and a Diploma in Veterinary Radiology. He held the posts of Lecturer in Veterinary Radiology and then Senior Lecturer in Veterinary Surgery. His clinical interests and responsibilities spanned radiology, orthopaedics and soft tissue surgery in small and large animals. During this time, a visit to a private multidiscipline private referral clinic in Dallas sowed the seed for a similar facility in the UK. On leaving the RVC in 1989 Jerry established possibly the first private small animal referral clinic in the UK. This idea evolved through the '90s culminating in the opening of the practice we now have in 1998. He is a Diplomate of the European College of Veterinary Surgeons and European College of Veterinary Diagnostic Imaging. He is a retired RCVS and European Specialist in Small Animal Surgery and Veterinary Radiology.
Jerry was an elected member of RCVS Council for 16 years, serving as Treasurer 2006-2010 and then President 2011-2012. He is a member of the BVA/KC HD and ED panels and is the current Chief Scrutineer. He was awarded the BSAVA Simon Award for contributions to Small Animal Surgery in 2004.
Jerry was awarded Fellowship of the Royal College of Veterinary Surgeons for Meritorious Contributions to the Profession (MCP) in 2017.
"It was my ambition to establish a multidiscipline, private referral clinic, staffed by acknowledged specialists in the main stream, small animal disciplines. This would enable the provision of a first class service to general practitioners requiring specialist expertise and facilities for their clients' animals. As I near retirement, I am proud to see Davies Veterinary Specialists recognised by our peers, general practitioners and the public alike, as a premier small animal specialist practice in Europe."