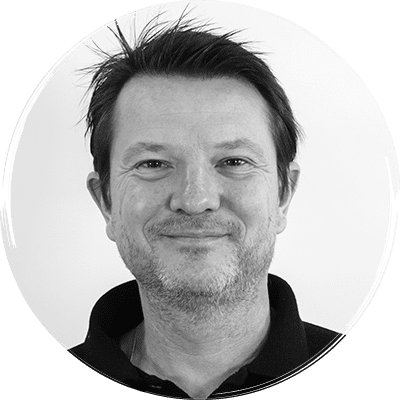 Laurent Garosi
DVM FRCVS DipECVN
RCVS and EBVS® European Specialist in Veterinary Neurology and Head of Neurology
Laurent graduated from Toulouse Veterinary School, France in 1996. After a year internship in Toulouse, he completed a residency in neurology and neurosurgery at the Royal Veterinary College of London in 1999.
From 1999 until early 2005, Laurent was a senior clinician in neurology/neurosurgery at the Animal Health Trust, Newmarket. He became a diplomate of the European College of Veterinary Neurology in 2002. This led to him gaining the RCVS and European Specialist status in neurology. Laurent moved to Davies Veterinary Specialist in May 2005.
Laurent is past President of the European College of Veterinary Neurology. He was awarded Fellowship of the Royal College of Veterinary Surgeons for Meritorious Contributions to Clinical Practice (MCCP) in 2017. His main clinical and research interests are cerebrovascular diseases, neuro-imaging and intracranial surgery.
"The discipline of neurology bridges the gap between surgery and medicine and is ideally suited to the multidisciplinary approach offered by Davies Veterinary Specialists. The mutual support of clinical colleagues and the exemplary patient care of the nursing team contributes to an excellent environment in which to practice my clinical skills."